Big Data and Analytics are the talk of many corporate organizations. What are some of the real applications and have they been fully thought out by the experts?
On September 4th, the Second Annual Conference on The Practice of Analytics will be presented at the University of Chicago's Gleacher Center in downtown Chicago. There will be experts on various applications of Big Data and Analytics in Healthcare, Financial Applications and academia. ( https://www.informs.org/Community/Conferences/The-Practice-of-Analytics-Second-Annual-Conference-in-Chicago/Program )
The organization, INFORM, presenting the Business Analytics and Operations Research conference, is focused on the discussion of real-world applications of analytic solutions for Operations Research.
ANALYTICS HAVE BEEN AROUND FOR AWHILE
Collecting a lot of data and then trying to sift through it to make some business correlations, demographic studies, and customer assumptions has been around for decades. It is not as new as some try to make it out to be.
One of the first big applications I saw was all the information collected by the phone companies decades ago as to customer information and demographics, calling patterns, and traffic engineering.
The analytical review of calls, duration of calls, originating area code and exchange, were all part of a data base used to determine traffic, area growth and other business indices which helped determine the internal allocation of new resources for the phone companies.  The information gathered could also be used for external customers in their management of their call centers, their 800 numbers, and their customer applications.
Marketing demographics were tied to area code and exchange numbers for a long time because calling patterns into 800 numbers to specific call centers could all be captured, sifted through, and analyzed by both the phone companies as well as those who had sophisticated software in their call centers.
Monitoring and measuring customer actions has been around corporate call centers for years.  Any major catalog sales operation, airline reservations center or other 800-number call center has always focused on capturing and reviewing customer demographics.
There is a lot of excitement being generated on what organizations can do when it comes to collecting and analyzing anything from customer purchases to responses to ads to responses to social media chatter like tweets and spontaneous offers.
With this excitement and exuberance comes a warning: Make sure you think out the total system and not just the parts you think "are cool."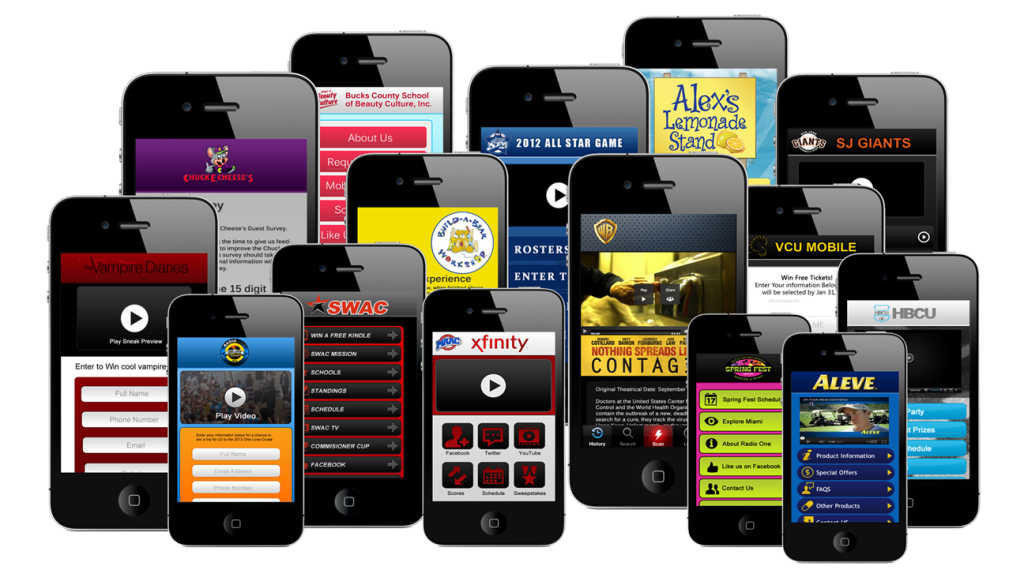 BIG DATA IN THE ERA OF SMARTPHONES
We see a lot of discussions on how Smartphones are the new "edge technology" for the 21st century. Voice calls, streaming video, video-on-demand calls, and even mobile wallet applications are creating new challenges as to how to follow market trends, customer impulse purchases and consumer reactions to various marketing stimuli.
How far do we want to analyze people's purchases? How far do we want to go to influence people's behaviors as well as purchases? Will getting a Tweet in a store make someone want to buy an item? Will a text message containing a 25% off coupon be enough to trigger a purchase? What about a second message for 40% off? Can all these questions be answered by analyzing Big Data?
What behavior changes will occur in customers who realize that if they wait a little longer, or start to head to an exit?  The "system" will sense the movement to the door and it will generate a 40% coupon for them. What if they realize that the coupon enticement is set up for 25% initially, then after two more minutes of no transaction processed, it goes up to 40% and then, if you are walking out to an exit (and your Smartphone signals it is close to the door) a 50% message magically appears.  How fast do you think customers will learn how to game the system?
A company who invests in a complex, in-store, sensor-based selling system may think it has some very sophisticated tool helping sales, but if their competitor just has a "40% off" sign in their window, they will generate more initial traffic and sell more items even if they are 40% off. The sign might be more effective than the complex system that "senses and sends" purchase enticements until the product is reduced to 50%.
Just like HFT (High Frequency Transaction) servers were supposed to help the financial markets. Did they provide more liquidity to the markets or did the provide an edge to only those institutions implementing them to take advantage of algorithms the average investor has no access to?
Hopefully, someone will have all the answers on the panel I will be sitting on because I will be raising these issues and also adding the sobering observation: The Internet of Things (IoT) is only as good as what it is running on – the Internet of Reality (the network infrastructure which is actually in place).  Come join us if you can.
CARLINI-ISM: "Technology is great when it works, but it can backfire and then you have to deal with the consequences."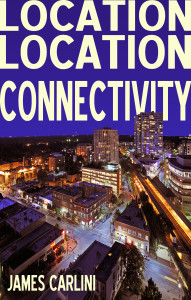 Carlini's visionary book, "Location Location Connectivity" will be coming out later this year.
He will be speaking at several upcoming conferences across the country later this year. He will be the keynote speaker at the HetNet Expo in Chicago on October 15th. Details at http://hetnetexpo.com/
Follow daily Carlini-isms at www.TWITTER.com/JAMESCARLINI
Copyright 2014 – James Carlini – ALL RIGHTS RESERVED