Kathy Mondotte is Making Wheelchairs and Walkers Fashionable with Wheelchair Solutions

In this Audio Interview of Kathy Mondotte, Founder of Wheelchair Solutions, we hear her inspiring story how she survived a crushing blow to the spine which had her in a wheelchair for 13 months and how she is making a difference with products that make wheelchairs, walkers and slings, sexy, cool and fashionable.
As soon as I heard Kathy's story I had to interview her. She is so inspiring. After a 1,200lb boulder smashed her back and put her in a wheelchair she wrote two bestselling books, worked hard at therapy and was able to get back on her feet in just 13 months.
If that wasn't enough, she went on to found Wheelchair Solutions to help others in uncomfortable wheelchairs, walkers and slings with products that help make these uncomfortable devices comfortable, protect their valuables, keep them dry, and make a fashion statement, sometimes, all at the same time.
After the interview we just kept on talking. Kathy is so generous with heart and soul. Thanks Kathy for a great interview and an extraordinary product. – JW
Kathy Mondotte
Phoenix, AZ… It literally took a boulder falling on Kathy Mondotte to bring her to her destiny… and for Wheelchair Solutions and its uplifting product line of "Wardrobe For Your Wheelchair" to be launched.
That and a hug from a grateful wheelchair-confined woman for whom she replicated the wheelchair coverings she had made for herself.

Previously a landscape designer, while working in that capacity, Kathy suffered an injury to her spinal cord which confined her to a wheelchair for more than a year. During that time she wrote two books that became bestsellers, Outdoor Entertainment Ideas & Designs and Beehives, Barbecues, Fireplaces, and More: How to Build an Inviting Outdoor Entertainment Area.
The experience also made her aware of the basic oversights of wheelchair design: no style, no secure place for personal items, insufficient cushions.
Kathy thought, "I can do better than this."
That's when she designed and patented a custom cushion with a 3" high-density pad and a security pocket for personal items along with matching arm covers. The cushion helped relieve some of her back pain but the ability to "dress" her wheelchair and create a wheelchair ensemble helped lift her mood considerably.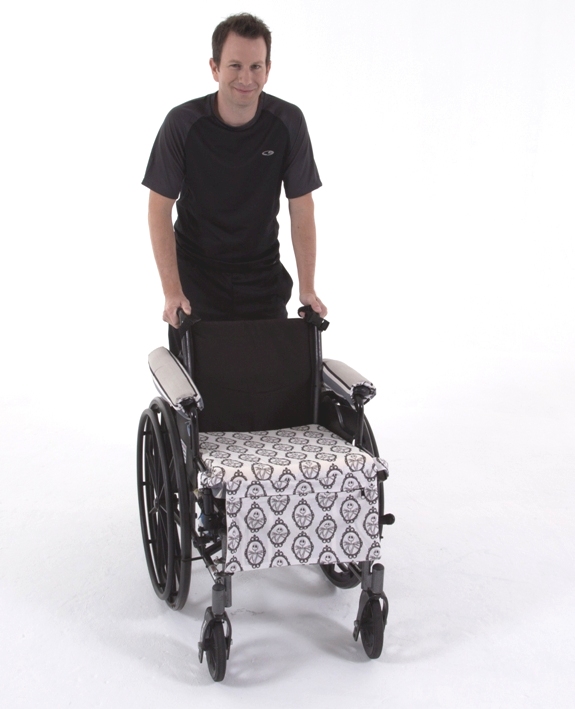 One day Kathy was at a fabric store and there was another woman there in a wheelchair. Her husband asked Kathy where she got her seat and arm cover with the security pouch and backpack. She told him she made them for herself and friends. She told the husband to pick out two favorite materials and two weeks later she gave them to this wonderful couple! The woman cried as she hugged Kathy and thanked her.
With that hug she knew what her destiny was, to help people who might be either temporarily or permanently disabled feel better about themselves.
Her strong spirit and big heart allow her to connect with others as they fashion their wheelchairs with Wheelchair Solutions products:
Learn more at www.wheelchair-solutions.com.
Currently a resident of Scottsdale, AZ, Kathy is originally from Philadelphia, PA.
Wheelchair Solutions
Wheelchair Solutions' "Wardrobe For Your Wheelchair" allows wheelchair users to fashionize their chair with reversible seat covers, armrest covers, and accessories, including security pouches, in colorful hand-dyed, handmade, and washable fabric choices at a reasonable price.
Wheelchair Solutions also offers a wide variety of walker accessory bags, arm slings and other merchandise.
Wheelie Styles – Colorful, reversible seat and arm cushions with integrated personal item/security pouch, matching backpack and accessories.
Wheelie Expressions – Replacement Wheelie Styles covers in a wide variety of styles and colors.
Wheelie Gators – Custom, washable rain gear specially designed for the wheelchair-bound.
Wheelie Backs – Stylish seatback covers for armless wheelchairs.
Wheelie Walker Bags – Holds valuables and has cell phone attachment with velcro tab for easy access, multiple storage compartments on the inside and outside.
Wheelie Rollers – Rollers are made of 100 percent pre-shrunk cotton, are machine washable and available in a variety of patterns, designs, and colors.
Wheelie Slings – Wheelchair Solutions slings are hand-made, machine washable and feature custom designs.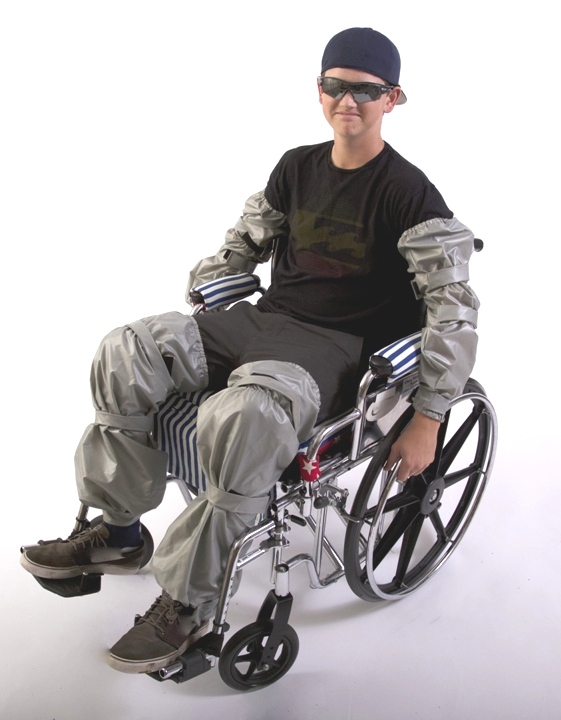 With nearly two million new wheelchair users each year and an aging population (10,000 people turn 65 daily and 1.825 million current wheelchair users are 65 plus), the timing for Wheelchair Solutions couldn't be better.
Their quality designed products are durable, pre-washed and feature an array of fun designs like our USA inspired and camo as well as other uniquely designed wheelchair covers, bags attachments, cushions, security pouches and more.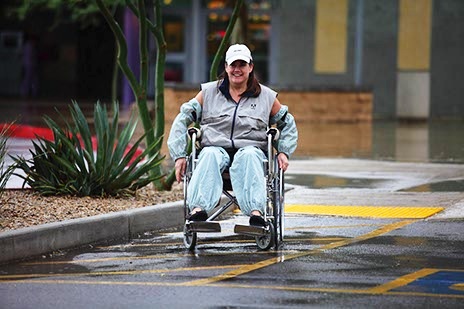 Wheelchair Solutions has designed two options for it's wheelchair products line.
The Wheelie Styles edition features exclusive designs for a wheelchairs seat, arm rests, back, cushions,security bag and includes a foam cushion.
The edition called Wheelie Expressions includes all the same items as the wheelchair styles but it does not include the wheelchair's foam cushion insert.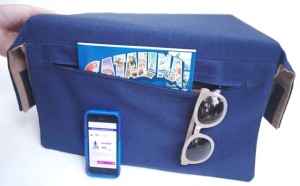 Wheelchair Solutions also has secret security pouches you can get or that come with many of the products.
Wheelchair Solutions high quality wheelchair products, distinctive walker accessories and other items are guaranteed and are made with the finest craftsmanship and materials.
~~~~~~~~~~~~~~~~~~~~~~~~~~~~~~~~~~~~~~~~
Thank You to

A Total Communications Agency
8665 Wilshire Blvd., Suite #301, Beverly Hills, CA 90211
O 310/360-1499 · F 310/360-1498
E-mail: devon@blainegroupinc.com
Public Relations
Crisis Management
Event Big and Small Corporate, Promotional and Fundrasing
Creation and Implementation of

master plans and collateral materials
proposals
article
letter, and speech writing
conducting surveys
publishing newsletters and brochures
And Much More………