Ken Kragen famed Hollywood Star Manager, Producer, Author, Non-Profit Consultant and Philanthropic Activist
Goes into detail on his theory of 3's to get people excited about a project, song, star or whatever. He talks about how he believes he was successful at managing some of the biggest names in the recording industry and producing two of the most iconic inspiring charity drives of our time and being successful more often than not. He also talked about how he even made his failures into successes.
Ken Kragen visited a Viridian Energy meeting to learn more about renewable, sustainable, green alternative energies. Ken highly supports the use of these vital, efficient and often less expensive forms of energy for the commercial and residential energy user.
In this video interview Ken also spoke about the hilarious and inspiring behind the scenes stories at the We Are the World recording, about putting together Hands Across America, about the class he teaches at UCLA about music and business success and much more.
A huge thank you to my old friend Jerry Conti and his wonderful wife Jessica. Jerry and I served on the board of a for profit direct marketing philanthropic organization that raised upwards of 1.5Million to help bring water, education and micro loans to families in the world that needed the help.
I was very proud to serve with Jerry because he is a visionary who works hard to build businesses that make a difference as well as a healthy bottom line.
Jerry is the one who invited me out to meet Viridian Energy and their top execs for a meeting to discuss how Viridian Energy is working to provide this nation with green, sustainable, renewable energy solutions at the best most compensative rates possible.
Jerry has joined Viridian as an independent representative to bring Viridian to the west coast. Viridian is already a fast growing energy company back east. Jerry is well known in the direct marketing world with a long list of successes and I believe that along with the Viridian Energy product line he will continue.
Anyway Jerry invited me out and he is also working with Ken Kragen on another project and he had invited Ken out to the meeting and new that I would like to meet him. Jerry was right.
On Purpose Magazine is all about highlighting people like Ken who is an activist / philanthropist.
Watch the video. Ken and I got into some great detail about the subject of energy, but we also talked all about the topics he teaches at UCLA, about the music and film business and how he believes it is possible to be successful in it.
His theory of 3's alone is worth the listen, but he gets into much more about knowing when to hold them and when to fold them… (sorry cheesy joke. as Ken used to manage Kenny Rogers). I have added a small documentary about the making of We Are The World Video and The original video itself, but the interview with Ken is a must watch. Enjoy – JW
ORIGINAL WE ARE THE WORLD VIDEO
https://www.youtube.com/watch?v=OoDY8ce_3zk
DOCUMENTARY ABOUT MAKING THE WE ARE THE WORLD VIDEO

Ken Kragen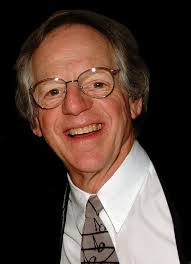 Ken is a graduate of Harvard Business School, Ken has managed some of the world's most important entertainers, including Kenny Rogers, Lionel Richie, Trisha Yearwood, Olivia Newton John, The Bee Gees, Burt Reynolds, The Smothers Brothers and many others. He was the creator and organizer of the historic humanitarian projects "We Are the World", "Hands Across America", and Cisco System's "NetAid". Amazingly over 95% of the acts he managed have become stars, and 90% of the projects he created and spearheaded have achieved success.
Ken spends his time to teaching, speaking and writing as well as consulting work for leading corporations and many non-profit organizations.  He has done work for Cisco Systems, New York Life Insurance, Eastman Kodak, The Hollywood Reporter and the Country Radio Broadcasters Association to name a few.
Kragen has also produced a variety of film and television projects, ranging from the ground-breaking "Smothers Brothers Comedy Hour" on CBS to Kenny Rogers five '"Gambler" movies, and numerous series, mini-series and films. In 2004, Kragen produced the "12 Dogs of Christmas" – a  live action, full length feature film based on his daughter, Emma's, best-selling children's book. (www.12DogsofChristmas.com)  To date this project has sold 600,000 books and 1,200,000 DVDs. Then, in 2012 he produced the sequel to that amazingly successful independent film, this time for Sony Pictures. Titled "12 Dogs of Christmas: Great Puppy Rescue" and like the original has a long life as a wonderful Christmas treat for the whole family.
Ken and Quincy Jones produced a portion of the 1992 Presidential Inauguration for President Bill Clinton and Ken recently helped stage a national campaign that got 1.3 million kids to stand up and take a pledge against bullying. He has written the best-selling book "Life is a Contact Sport" which is filled with unique and well tested career advice.
Kragen has lectured at Harvard Business School, USC, Loyola Marimont, the University of Tennessee and many other schools. After years of teaching career courses at UCLA's Extension Program Ken now teaches a terrific 10-week undergraduate course at the Herb Alpert School of Music on the UCLA campus. Called "Stardom Strategies for Musicians" it is based on his unique concepts of career development and formulas for advancing projects to a higher level of excellence. Guests at the most recent class included Lionel Richie, Quincy Jones, David Foster, Dave Koz and many of the most prominent and successful people in the industry. Check the class out at Ken Kragen UCLA Sizzle on YouTube.
Kragen is most proud of receiving the United Nations Peace Medal for the creation of "Hands Across America", and "We Are the World", making him one of a mere handful of private citizens to receive this honor. Among dozens of other awards Ken Kragen has been celebrated by the NAACP, the Los Angeles Advertising Women, and the Boys And Girls Club of America. He received two MTV Awards, an American Music Award, several Emmy nominations, EBONY's American Black Achievement Award, Manager of the Year Award from the Conference of Personal Managers and the International Citizen Of The Year Award from the International Visitors Council. He was Alumnus of the Year at his Alma matter, the University of California, Berkeley. He is the only individual ever elected President of both the Country Music Association and Academy of Country Music. He has served on several charity Boards including The Mr. Holland's Opus Foundation, Community In Schools and USA for Africa
Links
Ken's Website
Ken's Twitter Page
Ken's Facebook Page
Life is a Contact Sport
This is a book that you can put into practice from the moment you pick it up.
The concepts are so simple that anyone can apply them to their own unique situation and get immediate results.
Infused with Ken Kragen's upbeat attitude, LIFE IS A CONTACT SPORT, outlines his powerful career-building tactics, backing them up with fascinating stories involving some of today's top political and entertainment personalities.
LIFE IS A CONTACT SPORT is different from most self-help or business books in that it includes ideas about honesty, enthusiasm, and giving back to the community among its basic principles for success.


To contact Jerry and Jessica Conti to to their website. [Click Here}
Viridian Energy
About Viridian
Founded with the vision of empowering consumers to be part of a significant, collective environmental impact by choosing Viridian (www.viridian.com/iam) as their energy provider, this socially responsible company connects with customers through a vibrant network of Independent Viridian Associates.
Committed to sustainability, community action and global initiatives, Viridian Energy offers affordable electricity that is more than 50% renewable, natural gas with carbon offsets to mitigate usage and residential solar power to a range of customers throughout 13 states plus Washington DC.
Viridian Energy is part of the Crius family of best-in-class energy brands which also includes: Cincinnati Bell Energy, FairPoint Energy, FTR Energy Services, Public Power, and the newly-launched Citra Solar. Learn more at www.criusenergy.com