Happy Fourth of July….
It is the day we celebrate our independence with the signing of the Declaration of Independence.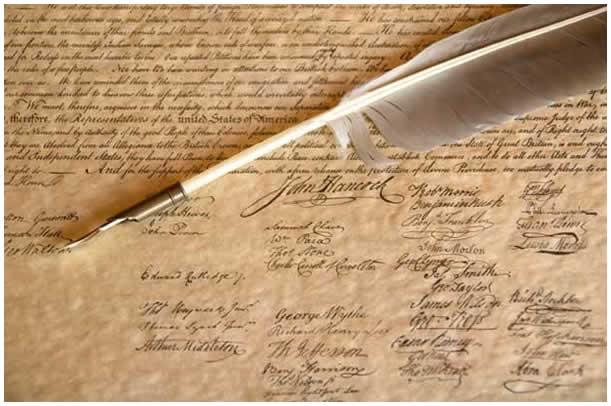 There is some debate and mystery to when the actual document was signed as far as we know the Second Continental Congress met in Philadelphia on the 1st of July, and voted in favor of independence and then after many rewrites, the agreed upon document was written and signed by a few of the signers, then a few were printed, on July the fourth of 1776.
Several copies were printed on the 5th of July and were sent out to the 13 colonies, local officials and to the troops.
There is quite a bit of debate about exactly when everyone signed. All the signatures of the Declaration of Independence we now have were put on the document from the 4th of July and many on the 19th and then more after August 2nd of 1776.
Origins of this information and more interesting information can be found at these various sites:
http://www.history.com/news/9-things-you-may-not-know-about-the-declaration-of-independence
http://en.wikipedia.org/wiki/United_States_Declaration_of_Independence
http://www.education.com/question/date-declaration-independence-signed